6 Online Home Health Care Resources You Should Know About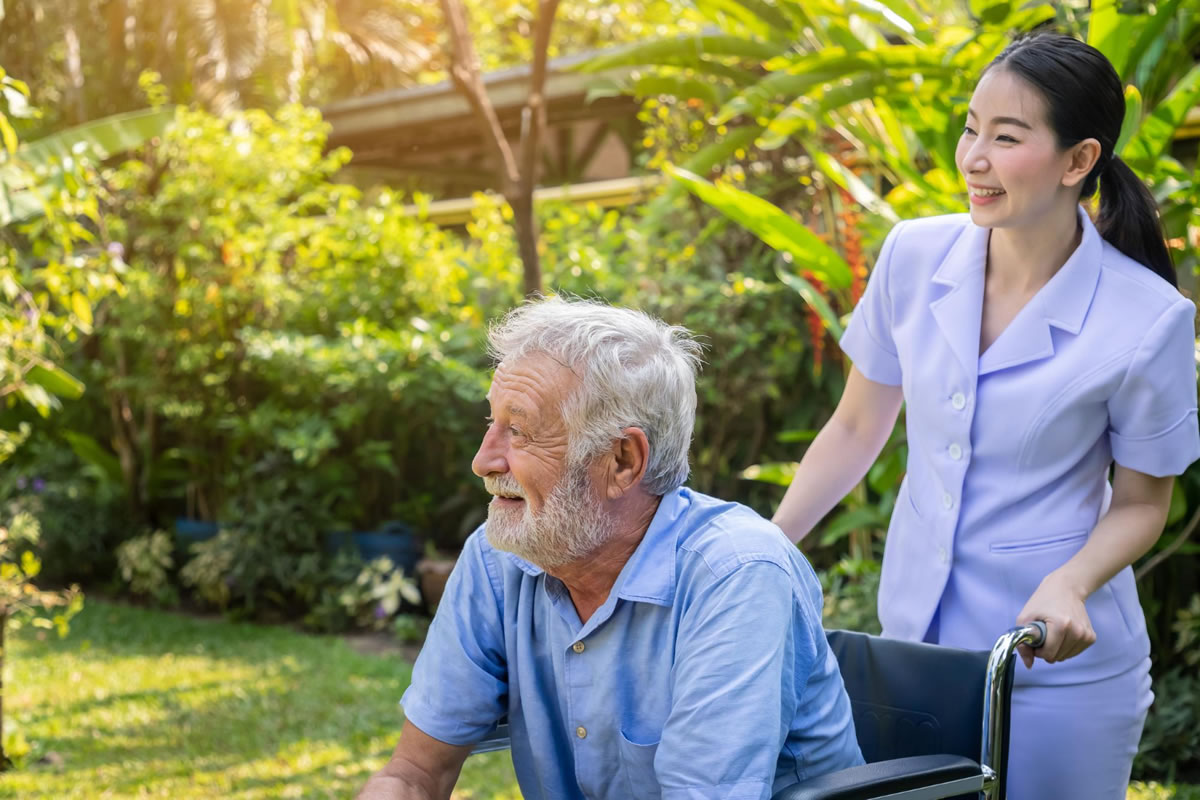 If you are currently struggling with the difficulties of growing old, it may become harder and harder to take care of some of your basic needs. As we age, things that were once easy can become burdensome chores. It's possible that you may have a loved one to help you with these difficulties, but for many elderly Americans, depending on loved ones is not always a reliable option to ensuring all our needs are being met. At Empire Home Health Care, we believe in helping every aging adult remain as independent as they would like for as long as possible. That's why we have created this helpful list of resources that we believe can be tremendously helpful for our clients who need more and more assistance as they get older. We hope you can take the time to check out these resources and take advantage of the ones that apply most to your situation.
If you are ready to set up your own personal home health care or companion care plan, Empire Home Health Care is just a quick phone call away. We would love to talk to you about how our services can help you continue feeling independant and happy in your everyday life. Pick up that phone and call today!
Medicaid Vouchers
One of the largest obstacles for aging adults to start taking advantage of home health care services such as those offered by Empire Home Health Care is that they cannot afford to add extra costs to their budgets. What many people do not know is that Pennsylvania has several options available for financial assistance for home health care. While we have written our own guide on how to use Medicaid vouchers for home health care, it may also be helpful to check out these other sites and see what they have to say on the subject. By being more educated on the subject, you can ensure that you are utilizing every resource available to you.
Nolo is a legal aid website that offers some excellent legal information about a wide variety of topics. They specialize in helping low-income families understand legal matters better. While they started in the San Francisco area, their website now supports communities all across America.
Nolo offers a vast library of legal advice on all sorts of subjects — the one that we are most interested in is their article titled, "When Medicaid in Pennsylvania Will Pay for a Nursing Home, Assisted Living, or Home Health Care." While it may have a lengthy title, this article offers some really great information on the conditions you must meet to use Medicaid vouchers for home health care, as well as some other useful information on the subject.
While the AARP has a ton of resources available for senior citizens, one of their most helpful articles that we recommend our readers should check out is titled, "Can You Afford a Home-Care Worker?" This article explores what different home-care options are available to you, as well as resources on Medicaid vouchers, and other assistance programs you can utilize to help afford the costs of home health care.
Caregivers
These resources are extra helpful to anyone that is currently helping an elderly or disabled loved one overcome the difficulties they are facing. To offer a helping hand to those in need is a noble deed. That's why we have gathered these online resources to help you give your loved ones effective care, while also taking care of your own health and mental well-being.
As most people are already aware, the American Association of Retired Persons (AARP) is an organization devoted to helping America's senior population and the unique challenges they face. While it is always worthwhile to spend some time exploring their website, we would like to recommend a section of their website labelled "Family Caregiving." From this page you can find many articles and resources that are tremendously informative and helpful for learning more about how to be an effective caregiver. For Example, their article titled, "Tax Tips for Family Caregivers" is an excellent guide for finding out how to best take advantage of tax credits and deductions for taking care of your loved ones.
Feeling stressed? You're not alone. Caregiver Stress is an excellent online resource for caregivers for two main reasons. First, they have great writers who pick very useful topics that are relevant to the day to day lives of caregivers everywhere. For example, it may be hard to deal with the fact that your senior is not eating as much as their doctor has recommended. You may benefit from reading their article titled, "5 Reasons Why a Senior May Not Eat Enough." Not only is this a great article that would help any reader be more empathetic and understanding, but Caregiver Stress has a pretty active community that comments regularly at the bottom of each article. Their community is the second main reason this is such a helpful resource for caregivers who may be feeling overwhelmed or stressed. Seeing other people comment about their own similar experiences can really help you feel less isolated in your experience as a caregiver which can really help you get through the tough times.
Alzheimer's and Dementia
If you or your loved one is currently experiencing Alzheimer's Disease or another form of dementia, it can make life particularly difficult. We want to help families dealing with these conditions by presenting resources particular to the problems presented by Alzheimer's and Dementia.
Help For Alzheimer's Families is a tremendous resource for anyone who wants to learn more about Alzheimer's disease. From learning the basics to making your business more Alzheimer's Friendly, this website has helped countless people gain a better understanding of this complicated disease. If you are dealing with Alzheimer's, this website can really help you educate yourself and the people around you.
One of the most alarming and difficult symptoms of Alzheimer's or dementia is that people have a tendency to become confused and wander out of their homes and get lost. In these situations, time is of the essence. Missing Senior Network is an incredible program that allows you to send out an alert the moment you realize your loved one has wandered away from where they are supposed to be. This sends out an alert to anyone in your network to be on the lookout for your senior. Once your senior is located, you will be notified and updated on their whereabouts so that you can help them return safely home. Click here for more information.
Call Empire Home Health Care Today
Whether you are dealing with dementia or just need someone to help around the house, we believe in helping our seniors live comfortable and happy lives in any way that we can. No matter what your situation is, we hope that these online resources will provide our readers with the knowledge and community they are seeking. If you have any questions about home health care or medicaid vouchers, or if you would like to discuss setting up your own personal home health care plan, call Empire Home Health Care today. We can't wait to hear from you!