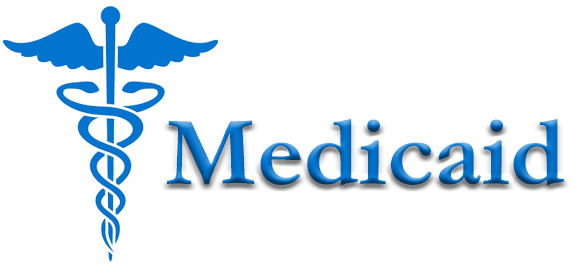 Medical costs have always been expensive, but as we grow older and require more medical care, those costs can sometimes seem insurmountable. Luckily there are programs in place to help Pennsylvania residents who are struggling financially to pay for home health care. In this post, we will do our best to walk through what your different options are and how to go about taking advantage of these programs. We understand that these things can be complex, time-consuming, and difficult to execute, so if it would be easier to talk with someone about these options, please give us a call and we will be more than happy to help guide you through the process of dealing with Medicaid.
Why Does Medicaid Offer to Cover Home Health Care Costs?
In 2019, the average cost of assisted living facilities in Pennsylvania was $3,750 per month and $6,700 per month nationwide. Even if you have planned your retirement well, that is a very large monthly bill that can drain your funds very quickly. Meanwhile, studies have shown that seniors in assisted-living facilities have increased chances of depression, anxiety, and even suicide than those who remain in their own homes.
Since Medicare and other government programs often help pay assisted-living expenses, this is a tremendous burden on our government's national budget. Recently, programs such as the CAPABLE program in the Baltimore area have already proven that money spent on helping seniors stay in their homes instead of moving to assisted-living facilities produces massive returns, and — if scaled up — could save millions of dollars each year nationwide — making better use of our tax dollars.
Home and Community Based Services (HCBS) Waiver
The Pennsylvania Department of Aging (PDA) provides what is called the Home and Community Based Services waiver which has the aim of keeping seniors living in their own homes as long as possible. This waiver has also been called the PA Council of Aging Waiver, the PDA Waiver, the Office of Long Term Living (OLTL) Waiver, and the Home and Community-Based Waiver for Individuals Aged 60 and Over. All of these names refer to the same waiver that we will refer to here as the HCBS Waiver.
The HCBS Waiver is a state and federally funded program that is meant to reduce assisted-living facility admissions, as well as improve the well-being of seniors who have difficulties functioning independently in their own homes. Unlike Medicare, it is a Medicaid program that is able to cover a wider range of home health care services such as the ones we offer at Empire Home Health Care Inc.
This program can be used to pay for home health care services, as well as home medical and safety equipment, such as safety bars or walk-in bathtubs. It can also be utilized to cover minor home accessibility modifications, like wheelchair ramps and stair gliders. When using HCBS Waivers, certain products and services can be self-directed — meaning that you can choose where you purchase those products and services. This gives the participant much greater control of their care than participants of other services, like the Services My Way program and other more stringent aid programs.
How to Qualify
Just like any other government aid program, the HCBS Waiver program has certain eligibility requirements you must meet before you are granted access to its benefits. In order to qualify for this program you must meet the following eligibility guidelines:
Must live in Pennsylvania
Must be over the age of 60 years old
If between the ages of 60 and 64 years old, applicants must be physically disabled
Over the age of 65 applicants only require assisted-living facility level of care
Must have less than $2,250 in monthly individual income
Must have less than $8,000 in financial resources and assets (house and one vehicle excluded)
If you meet these requirements then you may be eligible to receive financial aid for the costs of many goods and services that could be beneficial to helping you live a comfortable and independent life in your own home.
If You Are Denied
If you don't meet these requirements — or are denied — you can always appeal to have your case looked at again to see if there are extenuating circumstances that could get you approved for the program. Also, this is not the only source for financial aid for home health care services, so contact us today and we can take a further look into what resources are available to you.
How to Apply Your Voucher
If your application is accepted, you should be sent a letter in the mail giving your further instructions on how to best utilize your benefits. Once you have been approved for your Medicaid voucher, give us a call or visit us at 3334 N Front Street and we can begin building a personalized health care plan that will fit your lifestyle and budget. We can't wait to meet you!