Preparing for Home Occupational Therapy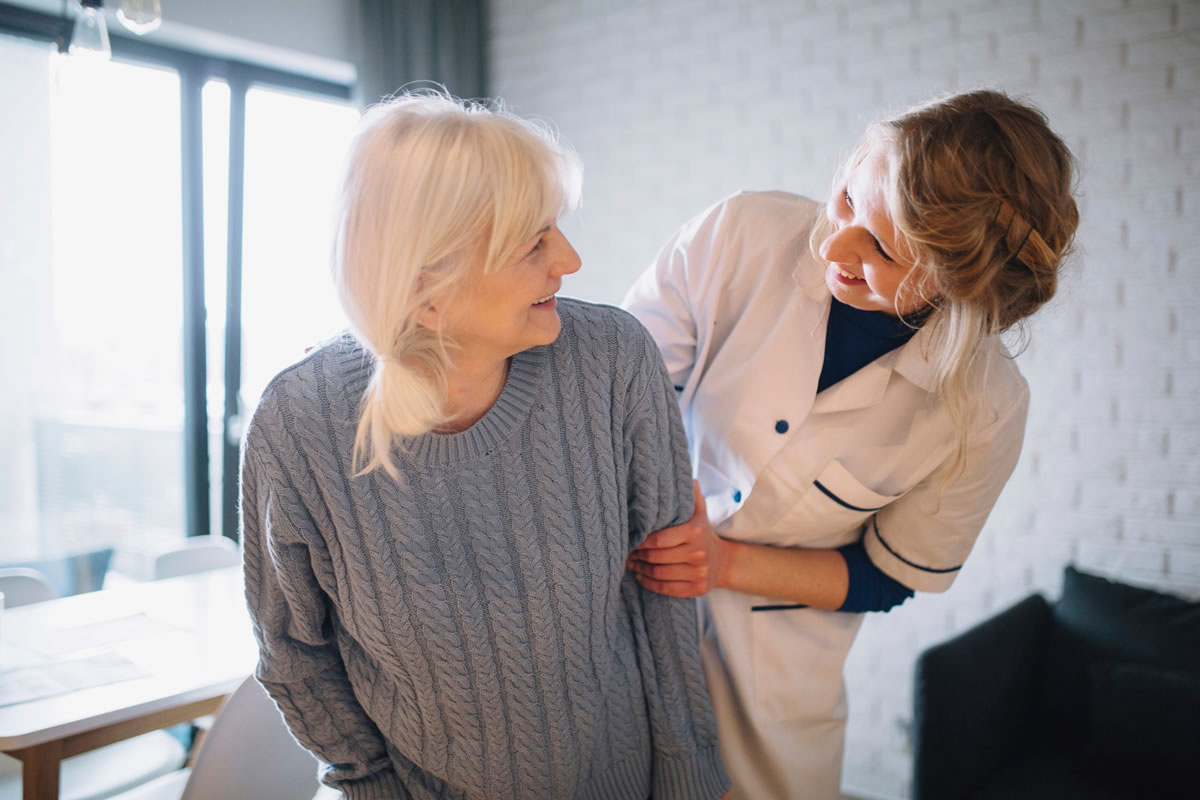 In-home occupational therapy for seniors allows your loved one to stay independent in their house. This kind of therapy benefits those recovering from a stroke or surgery or who have a cognitive impairment like Alzheimer's. Most patients who obtain occupational therapy fight with getting dressed, taking baths or showers, using the bathroom, and standing for long periods. By acquiring skills through therapy to complete these tasks, your loved one can enhance their quality of life.
While an in-home occupational therapist will steer you through the process of obtaining therapy, understanding what to expect helps you better advocate for a loved one's care. To support yourself and your loved one, ready for what to expect when accepting in-home occupational therapy. Check out these steps from our experts on home health care in Philadelphia, PA:
Interview the Occupational Therapist
Before obtaining therapy, you and your loved one will meet with the occupational therapist for an interview. If your loved one's medical records are unrestricted, the occupational therapist will review them before the interview to understand their medical demands. The therapist will then question your loved one to fill in any gaps in the data and fully comprehend their circumstances. Some of the details the therapist will ask for include the following:
Age and date of birth
Referring doctor
Medical history
Diagnosis
Precautions
It's wise to have your loved one's medical information assembled before the interview for easy reference. This data should cover the allergies, prescriptions, or pre-existing conditions your loved one has. The occupational therapist will also request detailed information about your loved one's daily routine before the incident that spurred the need for occupational therapy. To help develop a comprehensive plan of care, you will also be able to participate in the consultation. In addition, your presence is encouraged to help steer the discussion if your loved one has Alzheimer's or a type of dementia.
The Physical and Cognitive Examination
Following the initial interview, the therapist will evaluate your loved one's general health and how to enhance their ability to complete activities of daily living, or ADLs. This helps the therapist understand how your loved one's diagnosis impacts their ability to stay independent and complete daily tasks. During the physical examination, occupational therapists are trained to evaluate the following:
Discomfort or tenderness
Vital signs
Joint range of motion
Coordination and proprioception (the ability to perceive stimuli within your body regarding motion, position, and equilibrium)
Skin health
Muscle activity
Depending on your loved one's demands, the therapist will also conduct a cognitive examination. This kind of assessment is developed to assess your loved one's mental health utilizing these components:
Orientation: Determining if patients know who they are and where they are and have a general sense of time.
Attention: Determining if a patient can focus and process certain information.
Memory: Learning whether the patient can store and remember information in their short and long-term memory.
Executive Function: Determining if a patient can solve problems and plan.
By assessing these elements, an occupational therapist can start creating a plan of care to support your loved one, address their symptoms, and enhance their daily life.
These are some of the ways to prepare for in-home occupational therapy. Contact us today for more information on home health care in Philadelphia, PA. We want to help!