Six Qualities of a Great Caregiver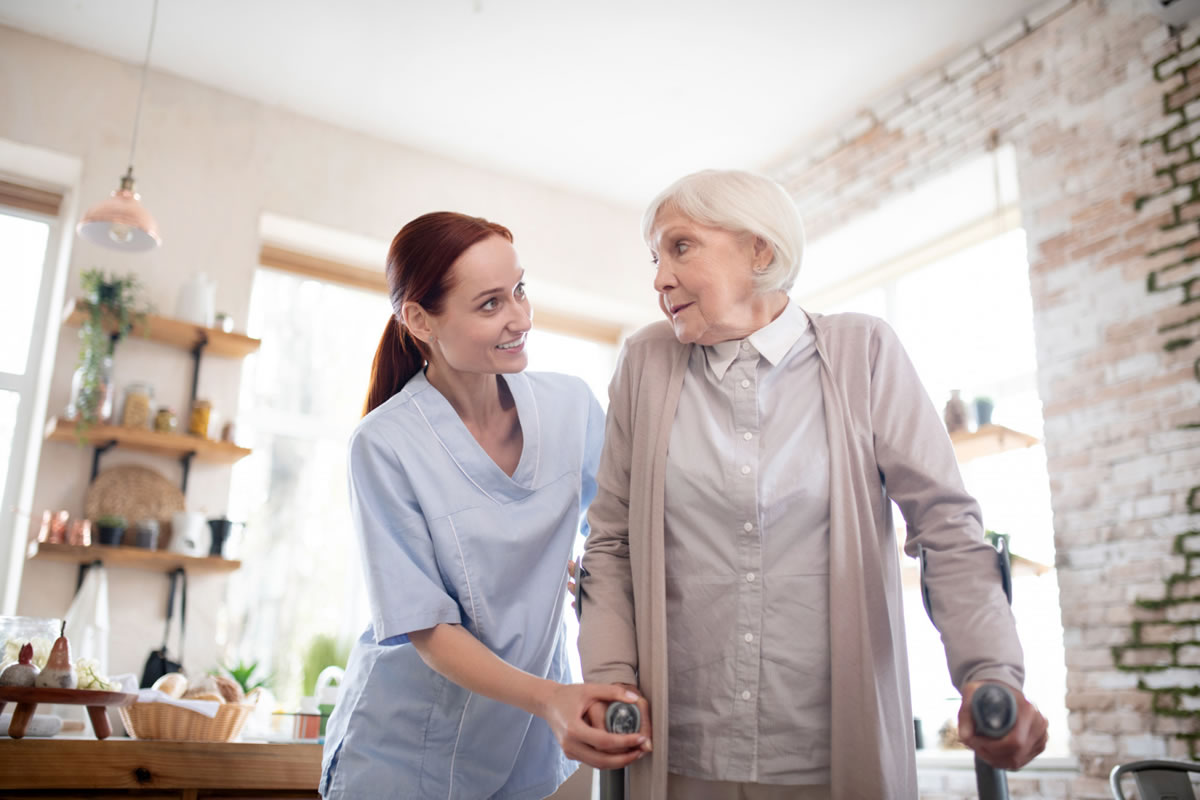 Caregivers do much more than simply look after their patients and treat their needs. They encourage and facilitate a bond that makes them basically a part of the family. Sometimes, they deliver more than what is required from them.
Many patients spend most of their final years with their caregivers, so families need to find home health aides who treat their loved ones like their own. According to our experts on home health care in Philadelphia, PA, these are some of the essential qualities that you should look for in a qualified caregiver.
Great caregivers know how to empathize.
To provide the patient with the best care possible, a caregiver needs to understand and connect with the patient. Empathizing allows caregivers to put themselves in the patient's shoes and recognize and ease their fears or discomfort.
Great caregivers are patient and adaptable.
Tolerance and flexibility are qualities every person in the caregiving industry must harbor. However, there are many encumbrances along the way–a patient is stubborn and uncooperative, the agenda doesn't go as planned, or difficult situations emerge. An inflexible caregiver will find it difficult to deal with these circumstances positively.
Great caregivers are passionate about what they do.
What makes a caregiver great is a passion for their job. This means they are not just in it for the money but genuinely care for people in need. In addition, passionate caregivers try to prepare for potential challenges their patients may experience and take the necessary steps to make things easier.
Caregivers with passion for their jobs are content with what they do, which is evident in how they treat their patients. However, these caregivers are always looking for ways to enhance how they do their jobs to better patients' lives.
Great caregivers are attentive and respond promptly.
Patients, particularly the elderly, need constant attention and care. A caregiver's job is to be conscious of those needs even when a patient doesn't or can't communicate them. Awareness of the patient's needs is also critical because, in many circumstances, a patient is unaware that they need help from a caregiver. A caregiver must react to those needs with little to no warning to sidestep undesirable events.
Great caregivers put their patient's needs first and take charge when necessary.
The best caregivers know that it is their role to ensure that the patient's needs are met. But, sometimes circumstances and people, including a patient's family, make it challenging for a patient to get the care they need. When this occurs, a caregiver must place the patient's welfare first, and they should take charge and do anything possible for the patient to get the necessary attention.
Great caregivers are great communicators.
Good communication is vital in all flourishing relationships, and this is particularly true in the relationship a caregiver has with their patient and the patient's family. Communicating crucial details about the patient's care clearly and simply fosters understanding and confidence. This helps a caregiver perform their job better.
These are some of the qualities of a great caregiver. Contact us today for home health care in Philadelphia, PA.