Four Ways to Enhance Caregiver-Patient Relationships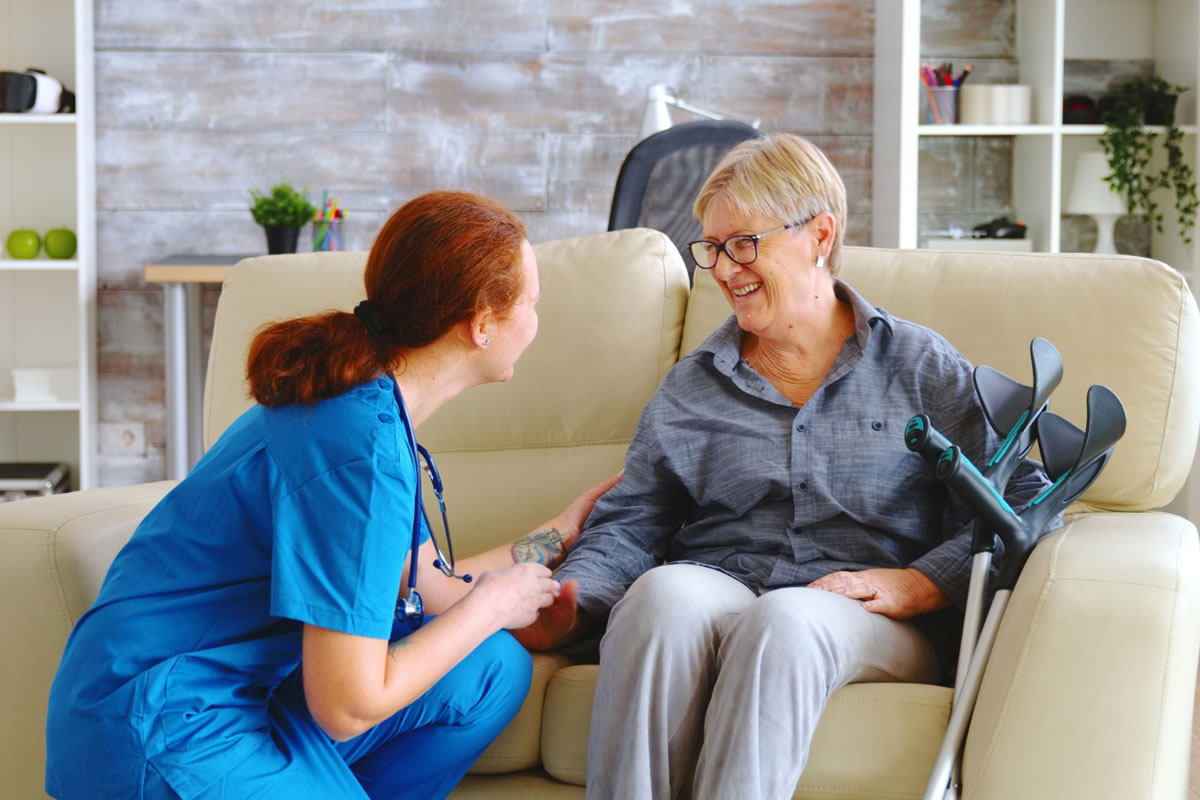 The caregiver-patient connection can often be tenuous and challenging. Home care is a stressful environment that generally involves significant illness or disability; within that, it is easy for understanding and tolerance to be in short supply. This is sad, however, because, in addition to being a complex relationship, the caregiver-patient connection is also important.
For quality supervision and recovery to occur, a caregiver and a patient must cultivate a good connection, no matter how challenging. Our experts on home health care in Philadelphia, PA, offer these steps caregivers and patients should take to enhance their relationship and develop a genuine bond:
Ask for Help
The caregiver-patient connection is very personal, and it usually involves complex, perplexing, or emotionally problematic scenarios. One of the primary steps toward high-quality contact and a safe, therapeutic relationship is transparency and the power to ask for help.
To build trust, a patient must feel comfortable requesting help. Likewise, to offer quality care, a caregiver must ask the patient for assistance in comprehending something new or explaining a preference or fear. Asking for help is paramount to communication and central to the remainder of the caregiver-patient connection.
Practice Compassion
A home care setting often entails a severely disabled or wounded individual who might not fully command their brain function and capabilities like fine motor skills, memory, or speech. These kinds of disabilities are challenging and can quickly produce frustration in the caregiver and patient.
Frustration, however, leads to a stressed and broken connection, which is inappropriate for a home care setting. Instead of letting frustration take hold, caregivers and patients should aim to exert compassion. Compassion for oneself and others lets people soften their hearts toward others and get to a place of sincere communication.
Use Encouragement
Encouragement is an underrated skill. It motivates patients to act differently when needed and goes a long way toward increasing their self-esteem and making them feel competent and in charge. Additionally, because being encouraging with patients helps both a caregiver and the person, it can quickly improve the fullness of the connection.
Be an Engaged Listener
Each patient has a story to tell, and learning to really listen to that story will quickly facilitate a bond and promote expanded communication and understanding. Further, engaged listening with clients enables increased fellowship and allows a caregiver to pick up on possible warning signs skillfully. When conversing with a client, make eye contact and rotate your body toward the individual speaking. Be cautious not to interrupt and ask lots of good questions to ensure the client feels listened to and respected.
When techniques like empathy, engaged listening, consideration, transparency, and patience are exercised, caregivers and clients often find themselves in deep, caring, and secure relationships. These relationships are essential in developing healing and comfort in a home care environment. Although home care connections can be difficult, at times, both patient and caregiver can take various simple steps toward enhancing the connection and forming a lasting bond. Contact us today to learn more about home health care in Philadelphia, PA. We are here to help!