Five Tips to Support Caregivers in Creating Time for Exercise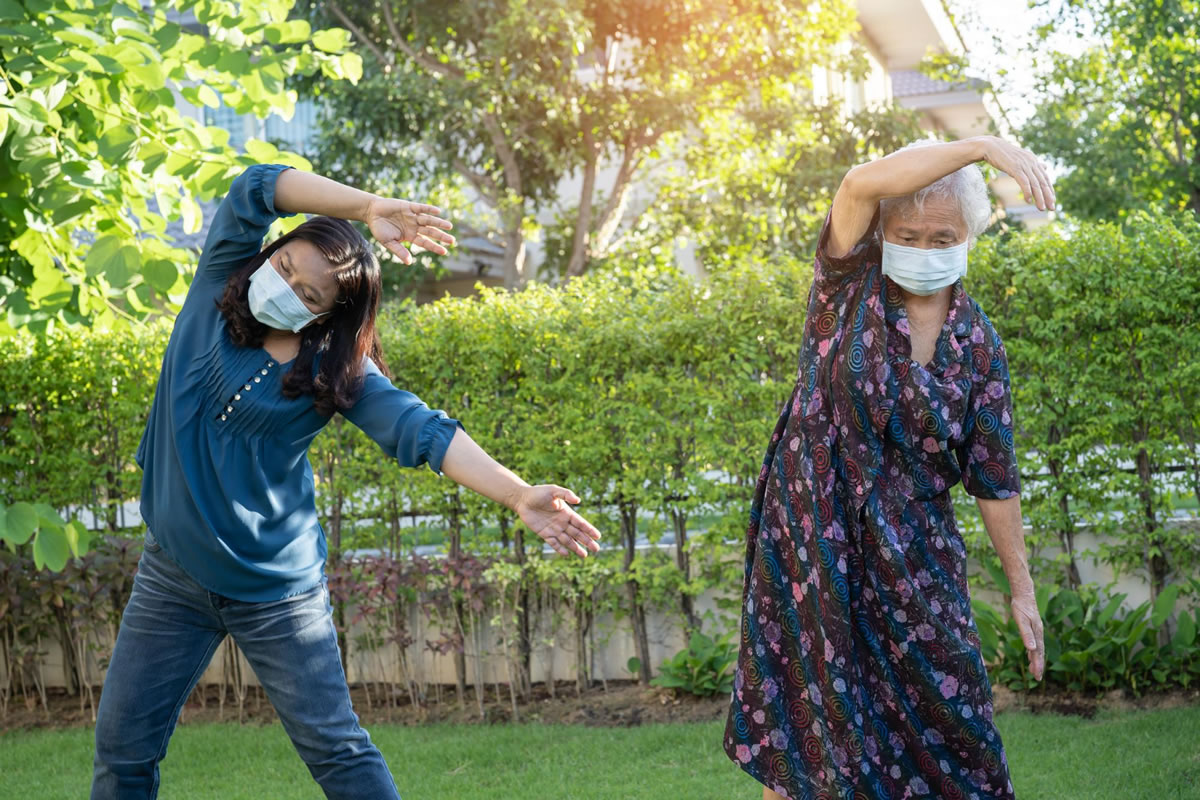 This year, the burden was particularly hefty for family caregivers. Family caregivers scramble to keep these seniors safe and connected whether they reside with them, independently in their own residence or in a senior living neighborhood. Many have had less support this year and have been alone as other family members were quarantined and could not visit. Even before the pandemic, family caregivers frequently neglected their medical care and healthy lifestyle suggestions—and this year has been far more challenging.
One thing that can quickly sink to the end of a family caregiver's to-do list is working out. Much research indicates that the pressure and workload of family caregiving boost the chance of heart disease, diabetes, depression, dementia, and even premature death. Exercise reduces the risk. And yet, the active day of a caregiver can expire so fast that there is no time for exercise. Our experts on home health care in Philadelphia, PA, offer these tips that can help:
Make exercise a focus.
Mark it on your calendar. Construct a motivating reminder and place it on your refrigerator door or the bathroom mirror. Personalize it to motivate yourself.
Set up an exercise station.
If it's difficult to leave a loved one alone, work out to exercise videos, ask your physician for practical home exercises, or set up a humble home gym with weights and other gear.
Create time for short spurts of exercise.
We're instructed to reach 150 minutes of moderate-intensity exercise every week—but we can distribute that time however we need to. For instance, make a point to stride up and down the stairs in your house several times daily. Do brief sets of activities, such as jumping jacks or squats. Lift weights or parade in place if you're watching television with your loved one—every little bit of activity matters.
Find methods to be engaged with your loved one.
Most likely, the person you care for has a prescribed activity routine. Doing their exercises with them may motivate them and supply you with a few more short spurts of exercise. For instance, does your loved one employ an electric scooter or wheelchair? Locate accessible trails and paths in your vicinity and go on walks or rides together. Many caregivers convey that pushing their loved one's wheelchair supplies a good workout and a pleasant diversion for their loved one. But be certain your loved one's chair is in proper working order, with tires adequately inflated. And utilize good body mechanics during your walk and as you help your loved one in and out of the wheelchair.
Combine exercise and socialization.
Even if you spend many hours every week caregiving, it's crucial to spend time with other loved ones and companions. So double the benefit by taking a walk with your partner or joining an exercise class with a buddy. Today there are also walking support groups, where group members go for a walk while communicating thoughts and experiences.
Follow these tips for caregivers to make room for exercise in their lives. Then, call us when you need home health care in Philadelphia, PA.