7 Unique Benefits of Home Health Care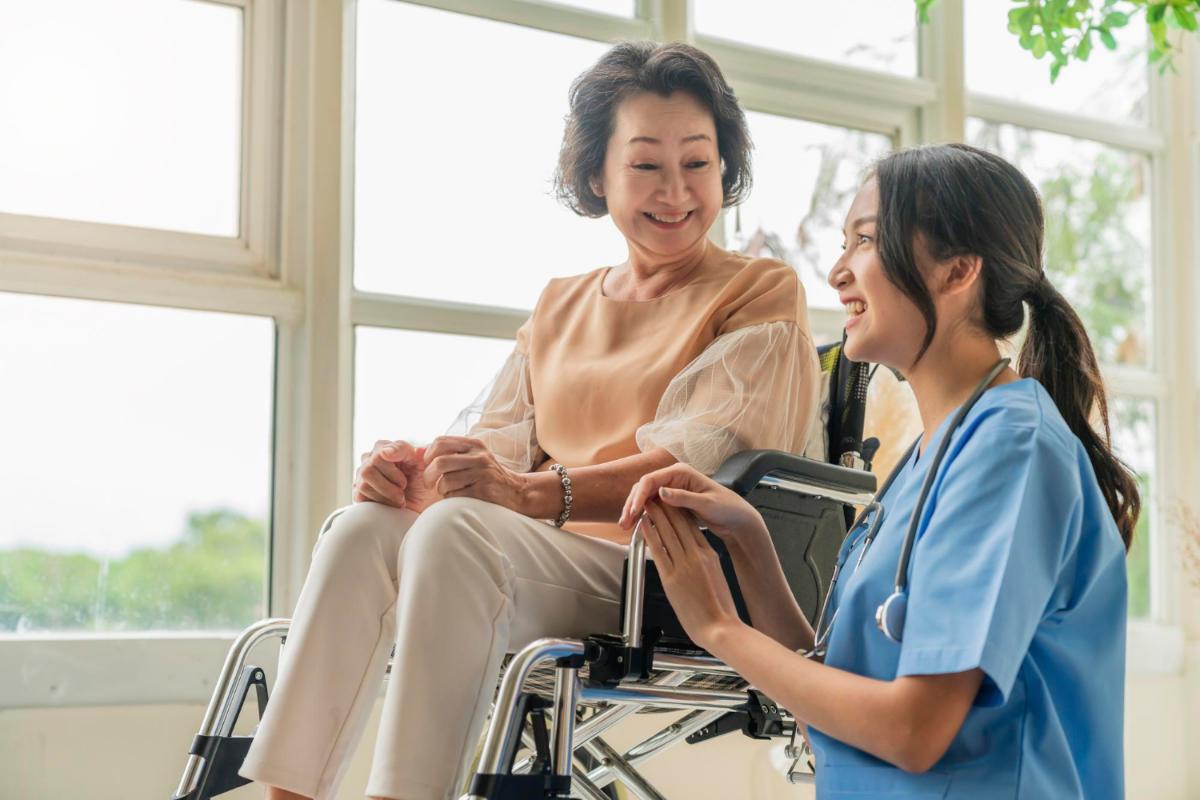 Most people prefer healing at home after hospitalization. Similarly, elderly individuals often like being at home instead of skilled nursing facilities. In addition, home health care can be highly beneficial in supporting daily living activities, including assisting with bathing, cleaning, and cooking. Our experts on home health care in Philadelphia, PA, offer the following unique benefits of receiving home care that many people overlook.
Home care reduces hospital readmissions and falls.
If you were hospitalized for an illness or have recently had surgery, you might have safety issues in your home, including the risk of falling. In fact, despite efforts to reduce fall risks, falling injuries are especially common in hospital settings. In addition, there is growing evidence suggesting that an ill or elderly person is less likely to suffer from a severe injury at home than compared to acute care facilities. Hospital readmission rates are also reduced when people are cared for in their houses.
Home care can help you with housework.
In some situations, individuals do not need assistance with post-surgical care or medications. Instead, the biggest concern is that you or a loved one won't be able to clean, cook, or generally care for daily living activities. Honestly, this is no longer a valid reason for going to a nursing home or staying in the hospital. Hiring a skilled professional is not a requirement. Many home health care agencies can provide home health aides to help you or a loved one clean, cook, and even assist with bathing.
Home care can provide occupational therapy and physical therapy.
Going to a rehabilitation facility is not required if you require occupational therapy or physical therapy due to recent surgery. Physical therapy in an at-home setting is available in most communities. Another benefit provided by at-home treatment is the opportunity to assess the accessibility and safety of a patient's home. A therapist is trained to identify bathroom dangers and fall hazards while providing preventative advice to help avoid risks.
It can provide you with a break from caring for an elderly or ill loved one.
It can be stressful and time-consuming to care for a family member. Unfortunately, there was little relief from burdens like this in the past, apart from having the elderly or ill family member admitted to a long-term care facility or hospital. Now, with home health care, a certified caregiver can help your loved one remain in the household. In addition, there are various options today to help you afford the cost of a home health care provider.
You can be monitored outside of a hospital.
Patients in the past often required extended hospital stays due to the need to be monitored closely. The introduction of wearable technology has helped solve many of these problems allowing people to stay at home and still be observed. In addition, many respiratory and cardiac monitoring functions that were only available in a hospital setting can now be used in the home safely for adults and infants. Remote cameras can allow professionals or family members to closely monitor patients visually and check in with them occasionally without visiting them at home.
Your home can be adapted to fit your changing needs.
If you or a loved one is aging and not sure about the long-term feasibility of staying at home, you can hire a professional to assess your household. A certified aging specialist can give you helpful advice on redesigning living spaces to make them safe and accessible for aging people in the long term.
Home health care provides hospital-level care in the home.
Infusion therapy can be managed at home for patients who require intravenous medications. Specialty home nursing agencies and pharmacies work together to provide practical, safe care to patients in their homes. For example, home health care in Philadelphia, PA, is effective and safe and can prevent extended hospitalization or placement in a nursing home.
These are just a handful of benefits to choosing home health care. Call us today for more info.