5 Things to Consider When Choosing a Home Healthcare Provider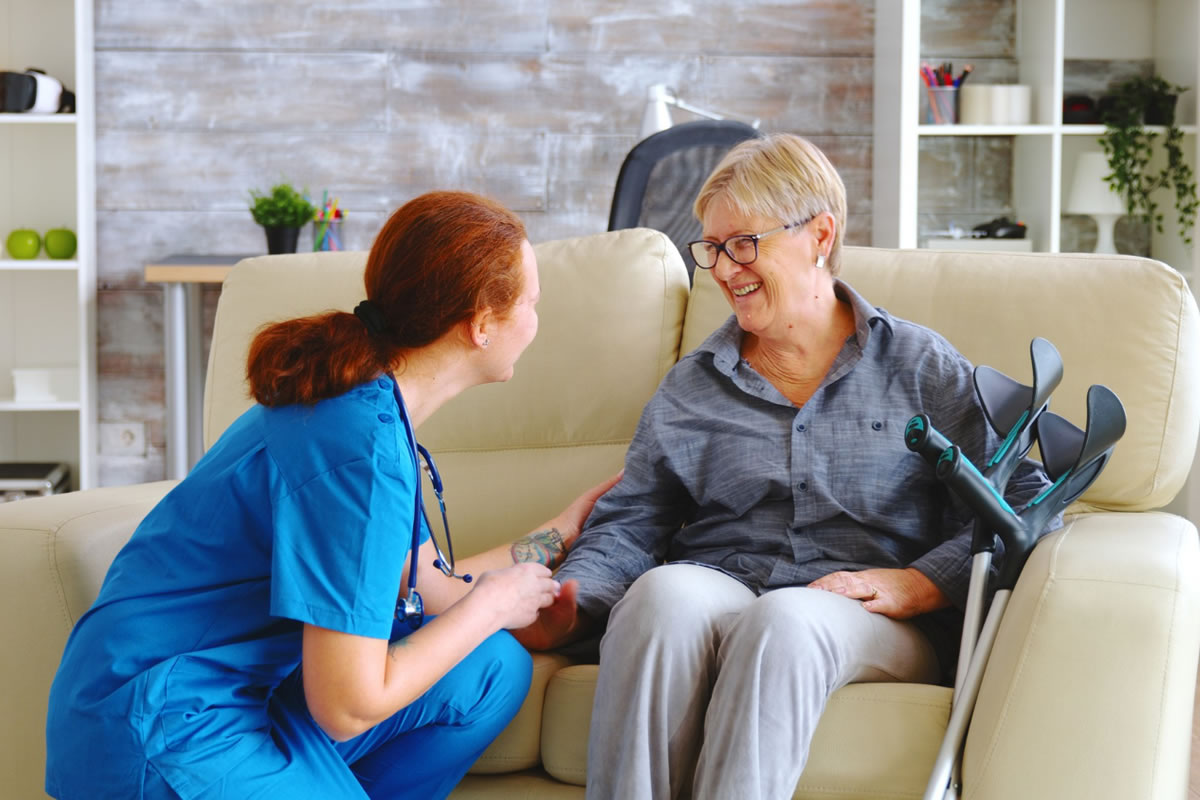 You want the very best services available when it comes to trusting others to care for your loved ones. The right home health care company can make all of the difference, even when your loved ones are struggling with the fact that they now require home healthcare to have the proper care they need. When looking for experienced, trustworthy, and reliable home health care in Philadelphia, PA, it is essential to trust the healthcare professionals you choose to work with. Many home healthcare staff includes doctors, nurses, and home health aides that can provide quality healthcare services to clients as they remain in the comfort of their home. Our experts offer these crucial qualities you should consider when you are choosing a home healthcare company for your family's needs:
Professionalism.
In truth, most home healthcare workers have seen some exciting things while working at their job. For example, some home healthcare staff help with bathing patients, while others tend to their personal care needs. Tasks in the medical field are not always enjoyable, but home healthcare staff needs to remain professional through their every service. It is also essential for home healthcare workers to be professional when working with people in their homes, regardless of how comfortable or casual the environment feels.
Patience.
The best home healthcare workers have plenty of patience with their patients and their family members no matter what. The services provided in this industry can be complicated and challenging, requiring workers to be patient to provide the highest quality of care. Sometimes their work can be slow, frustrating, or stressful, but the remaining patient will help things flow more smoothly. In addition, caregivers and healthcare workers must remain patient with the elderly who suffer from mobility issues or move more slowly as they age.
Empathy.
It is vital for healthcare workers working with individuals who have impairments, illnesses, disabilities, and other medical conditions to be empathetic to provide for their needs successfully. Having a healthcare worker with the ability to put themselves in another person's shoes and be more understanding and compassionate towards their patients and their needs is vital. To provide the highest quality of patient care, home healthcare workers need to stay connected to their patients with a high level of compassion and empathy.
Flexibility.
It is not uncommon for things to not go as they had initially been planned when working in home healthcare. Patients can have bad days and good days, so being flexible will allow a healthcare worker to do their job better without getting frustrated when tasks require repeating, they need to speak louder so their patient can hear them or worrying about hitting certain milestones.
Open communication.
Relaying information to patients and their families is an integral part of a home healthcare professional's job. They are also required to transmit necessary information back to related healthcare professionals who are working closely with the patient outside of the home. Open communication practices help a healthcare worker provide important information to every party involved.
These are just a few of the qualities you should look for when finding the perfect home healthcare company for yourself or a loved one. Although receiving healthcare in the home can be a problematic transition, it is easier with positivity and nurturing from experienced medical professionals.
Our Empire Home Healthcare staff provides quality home health care in Philadelphia, PA, to many patients. Contact us today to learn more about how we can help you get started with your home healthcare journey today.