Three Benefits of In-Home Health Care Services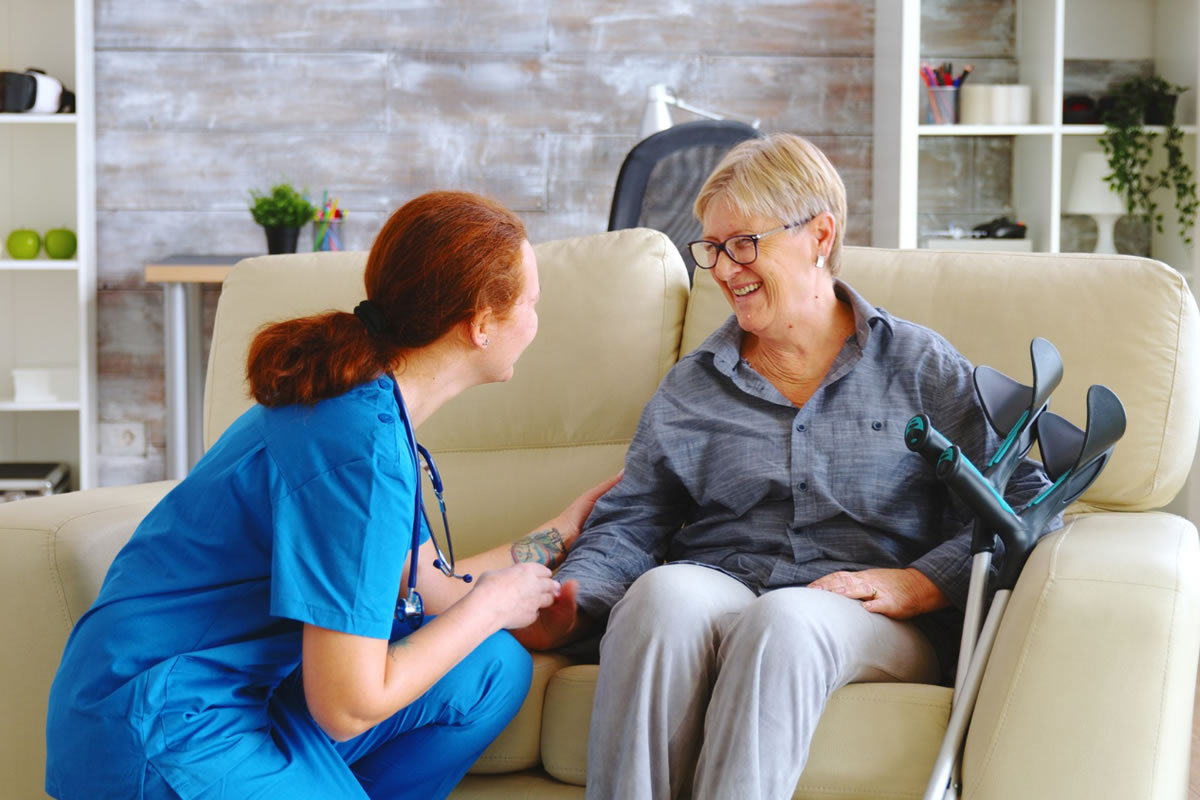 Do you or a loved one suffer from immobility issues that make it difficult to leave the house? Do you need daily medical attention or therapy services in your own home? In-home health care is a great option for those battling difficult circumstances that make it near impossible to get out of the house on a regular basis. This option allows these individuals to receive the medical attention they need to improve their quality of life, treat illnesses or conditions, or make them comfortable through painful times. If you are looking for home health care in Philadelphia, PA, you will want to trust the nurturing and expert medical professionals at Empire Home Health Care. There are a few benefits of choosing in home health care services for your needs.
Reduces Your Need for Hospitalizations
Are you tired of spending your time in a hospital bed? Hospitals are not places that many people enjoy spending their time, but when you have an illness or condition that requires frequent medical care, you are likely no stranger to this environment. Home health care, on the other hand, provides you with the chance to get the medical attention you need without leaving the four walls of your home. This gives you the chance to sleep in your own bed and stay comfortable in your own space but still be treated for your conditions.
Gives Your Family Members a Break
Caring for an ill or immobile person can take a lot of time and energy away from others. When you rely on your family members or loved ones to take care of your needs, you add more responsibilities on their plate. Although they would likely do anything for you and your health, you may want to consider adding help into your house so they can have a well-deserved break. Trusting the professionals to take care of your medical needs is a way to guarantee that you are still getting what you need without relying on your family.
Promotes Healing in an Affordable Way
It's no secret that doctor bills, treatment options, medications, and hospital stays become expensive. However, you will pay anything to heal and feel better. With home health care in Philadelphia, PA, you can continue to heal without those hefty medical bills. This treatment option is the most cost-effective of all the medical treatments, as these services are more affordable than hospital stays. Also, when you stay home, you are able to heal faster and be more comfortable with your environment.
These are some of the benefits of in home health care services in order to ensure that you get the medical attention to you need. If you battle difficult circumstances or you need assistance with a loved one, you should try home health care in Philadelphia, PA. It is an easy and reliable way to get the treatment, comfort, and therapy you need to improve your quality of life. Contact us to hear about the range of home health care services we offer today.