Signs It's Time for Home Health Care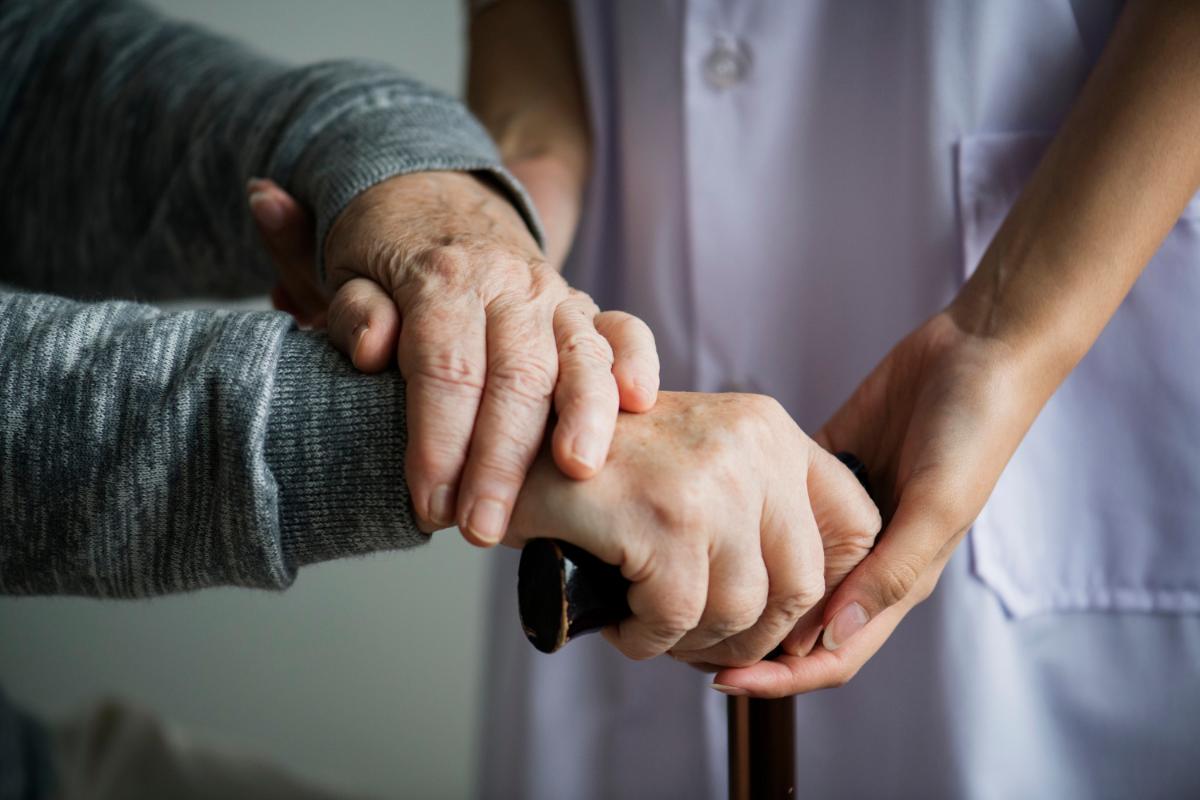 For our senior population, one of the most highly valued aspects of day-to-day life is their freedom. Just because you are getting up there in years doesn't mean that you can't live on your own! But when does being independent and living on your own start to become problematic? Home health care can serve as an excellent compromise for our seniors who still want the freedom and independence of living on their own but could use a little help. In today's blog at Empire Home Health Care in Philadelphia, we talk about some signs that it may be time for home health care that you should be aware of.
Are you interested in learning more about our home health care services at Empire Home Health Care in Philadelphia? Contact our friendly staff today to learn more about how we can help make independent senior living safer and easier.
Difficulty With Personal Care
One of the first signs to be on the lookout for is difficulties with personal care. Unfortunately, many things seem to get harder and harder as you age, including basic tasks like taking care of yourself. Difficulty with personal care can mean a number of things. Maybe you are avoiding showering due to a fear of slipping and falling or maybe you have a hard time changing in and out of clothes. Even tasks as seemingly simple as brushing your hair or shaving can become a daunting task as we get older. If you are beginning to have notable struggles attending to your own personal care, it may be time to reach out to a home health care professional for a little help. There is courage in asking for help! Don't be afraid to pick up the phone and learn more about home health care.
Families Feeling Overwhelmed
Having family over frequently can be great fun and is a gift to be cherished. But, if you find your family visiting you often just to help you out rather than to enjoy your company, this could be a sign that you should consider working with a home health care professional. Even if you are fortunate enough to have a family that is happy to help you out with everything, it can be useful to recruit home health care services. This gives both you and your loving family peace of mind. Life can get busy! If your family takes a vacation, gets caught up with work or school, or needs to take on additional responsibilities in their life, they can rest easy knowing that you are still receiving all the help you need. Home health care makes it so that when your family comes to visit, you can focus on spending quality time with them and enjoying each other's company rather than putting them to work.
Accidents
A little bit of clumsiness is normal — people trip and fall all the time. But as you get older, those trips and falls become a little more serious. When you are young and durable, you can eat the dirt hard and get up and walk away no problem. But once you start to get older, even a minor stumble can break bones or cause other serious damage. If you are having more and more frequent accidents, trips, and falls, this could be a sign that it's time to start home health care. A caregiver can help you safely perform tasks and activities where you are more prone to accidents while still having the freedom and independence of living on your own.
When you want to maintain your independence but need a little help to do so, contact us at Empire Home Health Care in Philadelphia. We are happy to assist you with homemaking, personal care, companionship, and more!
Weight Loss
Weight loss can be attributed to a few different factors. Small weight loss from eating healthier or more regular exercise is nothing to worry about. Rapid, unexplained weight loss, however, is a cause for concern. Some people find it difficult to prepare well-balanced and nutritious meals as they get older. Others simply forget to eat and need a gentle reminder. Whatever the case is, if you are losing weight at an unhealthy rate, home health care services can help. Home health care professionals can help you with grocery shopping, healthy meal preparations, and gentle reminders to eat regularly to maintain your strength and health.
Poor Housekeeping Abilities
If you are messy by choice and have always lived that way, poor housekeeping may not be a red flag for you. If you are normally very tidy and have not been taking care of home upkeep because it is difficult or exhausting, that is a sign that you could benefit from hiring a home health care professional. With home health care, you can dedicate your time and energy to what you want to be doing rather than constantly spending time on chores that need to be done.
Difficulties With Medications
If you are on more than one or two medications, keeping track of them all can be hard! When you are on multiple medications and forget to take them at the right time, in the right order, with the right combination, things can take a turn for the worst quickly. For those who are doing an excellent job keeping track of it all, nice work! But for the rest of us, it can be beneficial to have some help from a home health aid. Home health aids take the time to understand what medications you are on, why you are on them, and help you follow your doctor's instructions to a T to keep you happy and healthy.
Mobility Difficulties
Are you having a tough time getting around? Home health care can help you with everything from moving across the living room to taking you across town to see the new hit movie. Many people find it too difficult to get around as they age, so they just stop trying altogether. You don't have to let your mobility issues slow you down. A home health aid can help you to continue to live your best life regardless of any mobility issues you may be facing.
Forgetfulness
A little bit of forgetfulness is completely normal as we age. But when a little bit of silly forgetfulness turns into forgetting to eat meals, forgetting medications, forgetting what you've done today, or other regular memory mishaps, this can turn into a dangerous situation if left unchecked. For those who are a little more than a bit forgetful, you can usually still maintain your independence with the help of a home health care professional. A home health care professional will help you remember important things and make sure you are staying safe while still being able to live on your own.
Work With Empire Home Health Care in Philadelphia
We hope that today's blog has helped you identify some signs that it may be time to work with a home health aid. Utilizing home health care can be a huge relief and vastly improve your day-to-day quality of life.
Our home health aids are Empire Home Health Care in Philadelphia are some of the best in the business. They are some of the friendliest, most helpful people you'll find anywhere. Our home health care professionals regularly help people with things like:
Housekeeping
Grocery Shopping
Meal Preparation
Medications and Health Appointment Reminders
Mobility Assistance
Playing Games
Reading
And Much More
With the help of Empire Home Health Care in Philadelphia, you can continue to live on your own without worry. Contact us today to learn more and to get started with your home health care services! We are happy to help you in any way we can.