How Can a Companion Caregiver Improve Your Health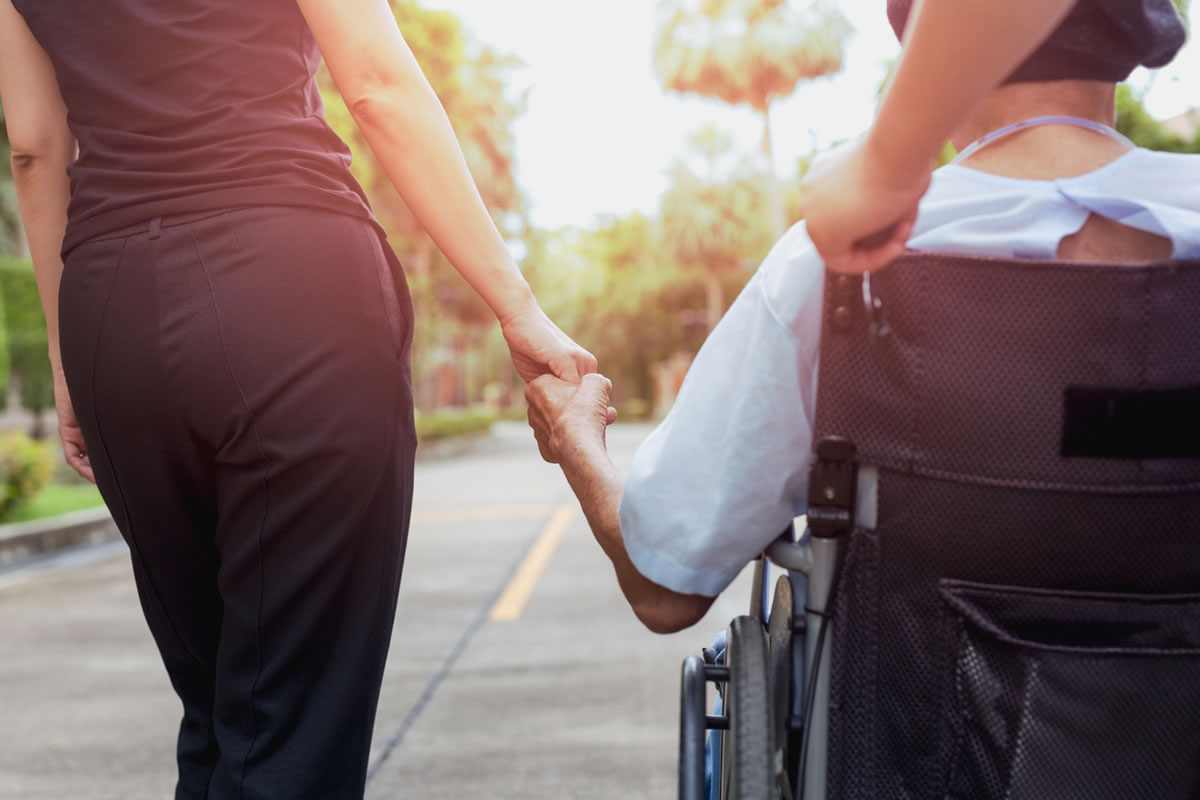 As people grow older, life tends to get harder. From increasing aches and pains to troubles with memory, many elderly adults have more and more trouble getting through their day as they age. Getting older typically comes with having less energy to do keep up with our responsibilities like doing daily chores, taking care of hygiene, keeping track of bills, and attending doctors' appointments. Another difficulty many older adults struggle with is maintaining a social life. Research shows that social interaction has tremendous benefits as we get older, but being social often requires a lot of energy that you just might not have.
Luckily, Empire Home Health Care provides services that can help elderly adults continue living day-to-day like they are used to without overwhelming themselves. If you are someone who feels it is difficult to get through the day, one option is to sign up for companion care. Companion care is different from home health care in that companions provide non-medical services. In this post we would like to help our readers understand what all that actually entails. If companion care sounds like something that could be beneficial to your life or the life of a loved one, call Empire Home Health Care today to get started!
Companion Care Services
Each person that calls us at Empire Home Health Care has highly individual needs and desires that they are looking to fill when they call asking about companion care. The following is an overview of our most common services provided by our companions, but this list is by no means comprehensive. If you have needs that are not covered in this list, please give us a call and we can come up with a personalized care plan that works for you.
Light Housekeeping
Many of our clients need help maintaining their house, and our companions are great at helping with light housekeeping tasks such as washing dishes, vacuuming, sweeping, dusting, preventing clutter, etc. However, our companions are not professional housekeepers. If your house requires deep cleaning or major decluttering, we can help you set up an appointment with the appropriate cleaning services, but please do not expect our companions to provide heavy cleaning services.
Running Errands
Running errands can be exhausting. If you don't want to leave your house, but you need to pick up groceries, drop off a package, pick up medicine, or any other errands, our companions are more than willing to do these tasks for you. They will always keep receipts so that you can keep track of what has been done.
Maintaining a Schedule
As many adults reach their senior years, their daily schedule can become quite complex. Keeping track of different medications that must be taken at different times throughout the day, making sure to eat three meals each day, remembering to do physical therapy exercises, and other daily tasks can be easy to neglect. Having a companion to help remind you when it is time to do each of your daily tasks can be a life saver!
Maintaining Your Calendar
One service many of our clients take advantage of is maintaining your calendar. Just tell your companion about each of your appointments, social activities, and any other responsibilities you may have, and they will be glad to remind you when the time comes, or if you prefer, transport and accompany you to each event.
Transportation
If you do not have a car, are unable to drive, or if you would prefer not to be the driver, our companions can help arrange transportation for you or drive you to where you need to be.
Pet Care
If you have well behaved pets that need to be taken care of, companion care is an excellent solution. Our companions make sure that your pets are fed everyday and taken out and played with if that is what they need.
Meal Preparation
Many elderly adults' diets become less and less healthy as they get older. This is because preparing healthy meals can be hard work and require a lot of time and energy. If you would like to eat healthier without assuming the role of chef, our companions can help with that.
Communication
With cell phones, tablets, smart speakers, and smart displays, communication with the people you love may be more trouble than you would like to deal with. Our companions can help you set up phone calls, video chats, or any other form of communication with your loved ones so you can enjoy their company without worrying about making the technology work. Our companions can also make phone calls on your behalf if you would like them to make social arrangements, appointments, or otherwise.
Socialization & Entertainment
Sometimes all you need is a friend to keep you company. One great thing about having a companion care professional in your home is that they can keep you company when things get lonely. Research shows that isolation actually poses serious health risks to elderly Americans. By having a companion to talk to, play games, watch tv shows, and movies with is both beneficial to your health and good for your soul.
Is Companion Care Right for You?
If at any point while reading this list you felt like one or more of these services may benefit you or someone you love, call Empire Home Health Care today. We can provide a free consultation where we will discuss what it is you are looking to get from companion care. After assessing your needs, we will help you come up with a personalized care plan and assign a companion who we believe you will get along with best. We can't wait to hear from you!